Guest Speakers Tim and Kate Jackson

We will have guest speakers Tim and Kate Jackson discussing the Student Fellowship at Lock Haven University on Sunday, September 25th during worship service.
Annual Fall Picnic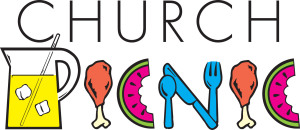 A Fall Picnic will take place at the Quick's on Saturday, October 1st at 4:30 p.m.  Please just bring yourselves, as all food, drinks and table settings will be provided.  Please respond by September 25th if you are planning on attending.  There will be a sign-up sheet at the Welcome Center.  If you have any questions or concerns, please contact Pat or Sheila Quick at (570) 547-6035.
Julie Nevil Concert

"The Cross is Enough" is the title of a special concert being performed by Julie Nevel.  The concert will take place on Sunday, October 2nd at 6:00 p.m.
Save
Save