Transform Montoursville
Transform Montoursville.  Faith UMC is sponsoring a week of service in the Montoursville Area School District on the week of August 1-5, 2016.  The event, Transform Montoursville, is part of First UMC's (Williamsport) larger Transforming Lycoming County week of service.  First Church has been holding this event for about 4 years.  Last year they added Jersey Shore and Muncy to the areas serving.  They work with local congregations to set up the program in those areas.  This year the program is branching out into Lock Haven and Montoursville.  Faith UMC is serving as the host-site for the Montoursville area.  The following are a couple of ways we at FCC can help:
First, an individual from our church may choose to serve during the week (Aug. 1-5).  Servants may choose to serve in any combination of days that they want.  A person may serve all five day, one day, or any combination of days.  On-line registration is up and running and can be accessed by going to www.faithum.net and then, simply clicking the "Transforming Montoursville" logo.
Second, a Home Repair Application is available.  This page is pretty self-explanatory and describes the type of jobs that we are able to do during this week of service.  It is to be given out to people who may need this type of assistance.  The application needs to be returned to Faith UMC by the deadline of July 15th.  If you have questions about the type of work that will be done or know someone who might benefit from this application, please contact Bob Hine in the office.
Handi-camp Buddies
Would you consider being a "buddy" for the Sylvan Hills Camp Handi-camp week (August 10th – 13th). Registration forms are available in the office. If you have any questions, please contact Dick Moon.
Youth Activity Day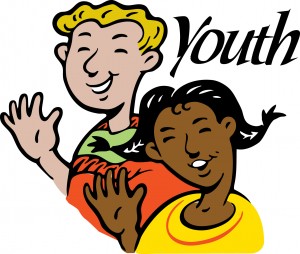 A Youth Activity Day for Jr./Sr. High students will take place on Sunday, July 31st from 12:30 pm until 8:30 pm.  Join us for lunch, games, activities, devotions, dinner, and fellowship.  Please bring a nerf gun or two and your Bibles.  Bring along your friends, but don't forget to sign-up at the welcome center so we can prepare enough food. Signed permission slips must be turned in for each child attending.  Volunteers are also needed for the day as well as food donations.  Sign-ups sheets are located at the welcome center.  If you have questions, please contact Kelly Reid.
Save
Save